We are so fortunate to have great partners in Crane - we received word today that American Momentum Bank will be sponsoring a new scoreboard for El Ave Stadium! Thank you, Weldon and the entire American Momentum Team!
Nathaniell Karter Lane, Elementary School student, and Aubrey Kate, Middle School student, led the Pledges to the United States and Texas Flag during the Board Meeting tonight.
Miss Permian Basin Fair & Expo Scholarship Pageant. Please click the link to view additional information:
https://5il.co/vhs2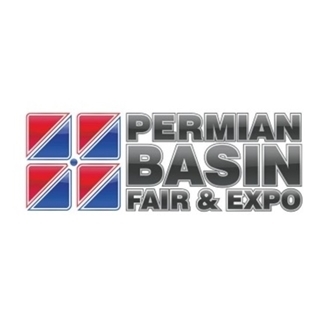 Due to water shortage concerns Crane ISD will continue with online learning for the remainder of the week. On-campus instruction will resume 2/22/2021. For more information please view the following article.
https://www.craneisd.com/article/403311

Keeping safety in mind, we will continue online learning for tomorrow 2/17/2021. If conditions continue to improve as projected we will resume classes at 10 AM on Thursday 2/18/2021. For more information please view this article.
https://www.craneisd.com/article/402831

Tomorrow, 2/17/2021, we will have a delayed start. Instruction will begin at 10 AM. If changes to this schedule occur, another notification will be sent.


There will be a 10:00 AM start on Monday, January 11. There will be no morning bus routes taken. Buses will be online for afternoon routes.

To All Parents and Students, School will start at the regular time, as scheduled, on Tuesday, January 5th. Thank you!

Please note that the campus closure also affects the Fledgling Learning Center.

To all Parents and Guardians of Crane ISD students:  Due to the surge in COVID-19 positive cases and close contact situations we will be closing all campuses until after the Thanksgiving break.  Each campus will be holding classes both virtually and through packets.  Please watch for posts from campuses for further instruction.  There will be no classes or food service from November 16, 2020 - November 29, 2020.  I hope everyone will stay safe and please monitor your close contact with others.   Sincerely, Janet Hunt, Superintendent Crane ISD

Due to inclement weather, school will be delayed and start at 10 AM on Wednesday, October 28th.


There will be no meal service May 22nd - May 25th. Meal service will resume on May 26th. Please call 432-558-1062 by 9:00 AM to reserve your student(s) meal(s). Meals may be picked up at the same delivery location from 11:00 - 12:00.

There will be ONE (1) lunch pick-up location. Please continue to call every morning. Your name and number of lunches for your students is all that is needed. Lunches will be handed out on 8th St. by the Multi-Purpose Room in the bus lane beginning at 11:00 AM.

Drive by Easter Egg Event- KIDS ONLY for treats. Saturday, April 11, 2020 between 1:00 and 4:00 at 6th St. Park. Expect some wait time but PLEASE REMAIN IN YOUR VEHICLE. Happy Easter!! Have some fun!

The school will be officially closed on April 10th and April 13th. This means is there will be no lessons provided on these days. This will be for Good Friday and a bad weather day. There will be no meal service provided on these days. Stay safe and healthy! Thanks.

Crane Schools will remained closed until May 4, 2020. 3rd - 12th grade will continue online education. Daycare - 2nd will continue packets. Please continue to call for lunches. Hotspots are not here yet. WiFi available in the parking lot of school, please remain in your car

Students with computers don't need to pick up packets. You should access materials online. Students without computers need a packet until computers can be sent out. You do not need to call daily for packets, just meals. We are waiting on the shipment of computers. Thanks!